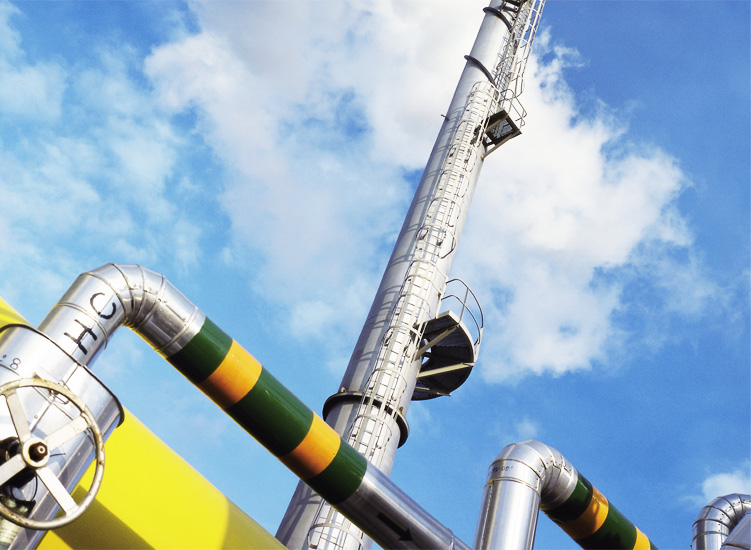 Coating
Coating, it is traditionally known as pain in China. The paint is coated on the surface of the object to be protected or decoration, and can be coated to form a continuous film firmly attached, usually in resin or oil or emulsion, adding or not adding pigment, filler, adding additives, viscous liquid with organic solvent or water prepared. China paint industry authoritative "coating technology" is a Book of this definition: "coating is a kind of material, which can be used in different construction process of coating the surface of objects, forming solid, solid film having certain adhesion strength, continuous. The film thus formed is commonly referred to as a coating film, also known as a paint film or coating.
There are many classification methods for paints, usually with the following classification methods:
1.According to the form of the product, it can be divided into liquid paint, powder coating and high solid paint.
2.According to the use of paint dispersion medium: solvent based paint; water-based paint (emulsion coating, water-soluble coating).
3.According to the use can be divided into architectural coatings, automotive coatings, cans coatings, , home appliances coatings, wood coatings, bridge paint, plastic paint, paper coatings, marine coatings, paint coatings, wind power and nuclear power coating, pipeline coating, steel structure coating, rubber coating, aircraft paint.etc.
4. According to its performance can be divided into: anti-corrosion coating, antirust coating, insulating coating, high temperature resistant coating, anti-aging coating, acid and alkali coating, chemical resistant medium coating.
5.According to whether there is color, can be divided into: varnish, paint
6.According to its construction process can be divided into: closed paint, putty, primer, intermediate coat, paint, finishing paint.
7.According to the construction methods can be divided into brush coating paint, spray coating, roller coating, dip coating, electrophoresis coating, etc.
8.According to the function can be divided into non stick coatings, Teflon coatings, decorative coatings, anti-corrosion coatings, conductive coatings, antirust paint, high temperature paint, paint, insulation coating, fireproof coating, waterproof coating etc.
9.Housing paint can be divided into interior wall paint, exterior wall coating, wood paint, metal paint, floor paint
10.According to the performance of paint film (anti-corrosion paint, insulation paint, conductive paint, heat-resistant paint...)
11.According to the film materials (natural resin paint, phenolic paints, alkyd paint, paint, amino nitro paint, epoxy paint, chlorinated rubber paint, acrylic paint, polyurethane paint, silicone resin paint, fluorocarbon resin paint, paint, vinyl polysiloxane resin paint......)
12.According to the classification of base materials, it can be divided into organic coatings, inorganic coatings, organic and inorganic composite coatings. Organic coatings due to their use of different solvents, divided into organic solvent coating and organic water (including water emulsion and water soluble paint) two types of paint. In life common coatings are usually organic coatings. Inorganic coatings refer to coatings made from inorganic polymer materials, including water-soluble silicates, silica sols, organosilicon and inorganic polymer systems. Organic inorganic compound coating has two kinds of composite form, a coating is used in the production of organic and inorganic material as base material, forming a composite coating; another is organic coatings and inorganic coatings with each other in the decoration construction.
13.According to the classification of decorative effect: it can be divided into: 1. smooth surface plane paint (commonly known as plat paint), this is one of the most common construction methods; 2.surface is sand like decorative effect such as lacquer; 3.embossed decoration effect multi layer coating, such as relief.
14.According to the use of parts in the building classification: divided into interior wall coating, exterior wall coating, ground coating, door and window coating and ceiling coating.
15.According to the use function classification: It can be divided into ordinary coatings and special functional building coatings (such as fire retardant coatings, waterproof coatings, mildew proof coatings, road marking, coating, etc.)
16.According to the use of color effect classification: such as metal paint, ecru paint (or called: solid color paint), transparent varnish.etc.
Shanghai Farfly can provide the best services for well-known printing ink companies. The products sale to more than 80 countries, is No 1 in the same field. We have all kinds of advanced process equipments with high competitive price, strict management and inspection, after-sales services. We can design, rebuild from the single machine to the whole product line according to customer request.
Recommend equipment:
disperser
,
basket sand mill
,
sand mill
,
mixer
,
complete coating product line