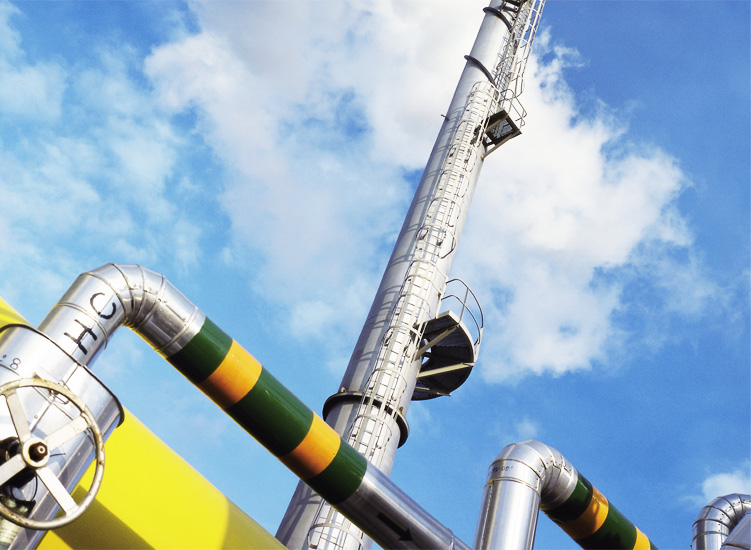 In response to your high expectations, we have made a strong comeback. Farfly Shanghai at CAC2021.
2021-06-25
Raising Head for Anticipation, Bounce back strongly
The long-awaited 22nd China International Agrochemical and Plant Protection Exhibition(CAC2021) has been held from June, 22nd to 24th at Shanghai New International Expo Center. The 12th China International New Fertilizer Exhibition (FSHOW2021) and the 22nd China International Agrochemical Equipment and Plant Protection Equipment Exhibition (CACE2021) were also held at the same time.
Farfly Won Awards
The 9th CAC Award awarding activity was held in the afternoon of June 22. There were 6 awards, including "Top 20 China Pesticide Exports in 2020, Excellent Fertilizer Exporters in China, CAC Fertilizer International Influential Brand Award, Overseas Market Development Award in 2020, Growth Enterprise of the Year in 2020, and Recommended Supplier of CAC in 2021", and hundreds of enterprises were honored.
At the CAC Awards ceremony, Farfly was named "CAC Supplier of the Year 2021". The designation of "CAC Recommended Supplier of the Year 2021" reflects the recognition of our customers and industry professionals, as well as our dedication and achievements in the field of pesticides. This award will further expand the brand's influence in the market, increasing awareness and reputation.
A new look, A New Scenery
The year 2020 is a special year. Under the influence of the epidemic, the people of Farfly did not flinch. Under the leadership of the General Manager Mr.Justin and the joint efforts of all the colleagues of Farfly, business performance has successfully exceeded 100 million. In 2020, Farfly successfully signed contracts with more than 400 enterprises and delivered more than 1700 sets of equipment. Successfully signed eight SC production lines of Hebei Weiyuan Biochemical Co., Ltd and six SC and EC production lines of Zhejiang Yongnong Co., Ltd and delivered them to use successfully in 2020.
Over the past 18 years, Farfly has been adhering to the "Solution Provider, Enterprise Partner" business philosophy, to provide customers with a single equipment to EPC plant design services. Today, Farfly serves more than 3,000 companies, including many Fortune 500 companies, and provides more than 10,000 units of equipment worldwide. Farfly's customer coverage has not only been limited to domestic, but also exported to foreign countries. The export for years ranked first in the industry.
Africa, Europe, the Americas, Southeast Asia, the Middle East all have our Farfly footprint.
In this exhibition, we introduced FSP large flow sanding machine, high shear emulsifier, high shear emulsifier and other equipment. No matter the exquisite appearance, thick texture and professional sales team, many new and old customers and industry people came to our booth to visit and talk.
Mr. Justin, general manager, said in an interview with the CAC organizer that the main equipment of the company is dispersing, stirring, grinding, emulsifying and so on. And according to customer requirements to provide the whole plant design and installation. Over the past 18 years, we have been committed to research and development and innovation of pesticide equipment. At present, more than 90% of our orders are based on the different needs of customers, matching the best solutions. Excellent product quality, perfect after-sales service and professional technical team are the advantages of Farfly. For more than ten years, Farfly has served many famous enterprises in the pesticide field. In the future, more and more customers will choose Farfly, and we will provide more professional and more perfect service. Determined to make the enterprise bigger and stronger.
Industry leaders do credit to the booth
On the morning of June 23, the China petroleum and chemical industry federation President Li Shousheng, vice President of chemical industry branch of CCPIT Liu Jigang, China petroleum and chemical industry federation vice-chairman concurrently secretary general Zhao Jungui, chemical industry branch of ccpit, vice President of chun-yan ma, several leadership come to visit our booth for communication,The arrival of several industry leaders is the high recognition and encouragement of Farfly, the general manager Justin warmly reception and took a group photo. Their arrival has added great splendor to the Farfly booth, and we will continue our efforts in the future to make more contributions to the development of the industry.
In the near future, Farfly will face new challenges with a new look, full of enthusiasm and firm confidence. Live up to expectations, forge ahead, the future can be expected. Thanks for the trust and support of our customers for a long time. Thanks for the work spirit of the people of Farfly who are cautious and conscientious. We will continue to adhere to the principle of quality first and customer satisfaction, and further develop the craftsman spirit of perfection, casting high-quality products and achieving national brand.